Armed Services Assistance Program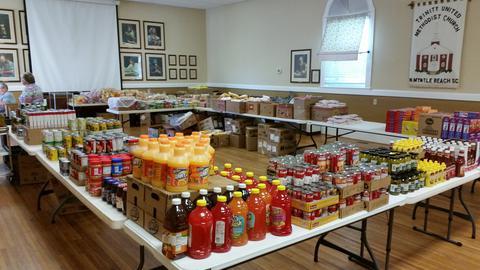 This mission provides aid to veterans and their families. We have designated pick-up days, one Saturday each month, where we provide food for these families. We also hold several bake sales and other fundraisers for this ministry throughout the year. A simple $45.00 feeds a veteran and their family for a month. It is because of the generosity of the community and our church family, that we have been able to care for dozens of veterans.
Galatians 6:10 says "So then, as we have opportunity, let us do good to everyone, and especially to those who are of the household of faith." Let us join together to continue to do good for one another as we have the opportunity to do so!

If you have any questions about the ASAP program or would like to volunteer your time, please contact the church office at (843) 272-5236!